This thread will encompass the most up to date AFP Season Standings here.
Legend:
Yellow = Victor
Dark Blue Background = did not play
Peach Background = PPV currently unscheduled
Red text = Perfect PPV
AFP WWE Results:
AFP TNA Results: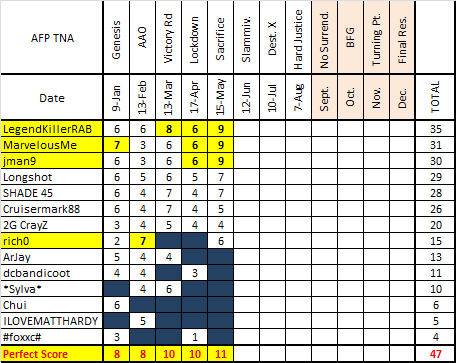 AFP UFC Results: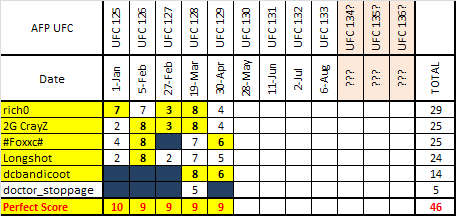 Still to add (in order of priority):
Most recent UFC PPV
, Medal Tracker, Percentages per Player, Change F4W to Capitol Punishment, other stuff which I'm forgetting but I've got to run out. STICKIED.